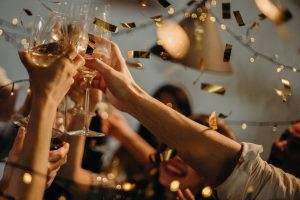 Many of us think of December as a month of festivities, the holiday work party, cozy fireplaces, and bright lights adorning our neighbourhoods and city streets. It can be a nostalgic time to gather over food, good cheer, and perhaps clanging a few champagne flutes as we attend events leading into the new year.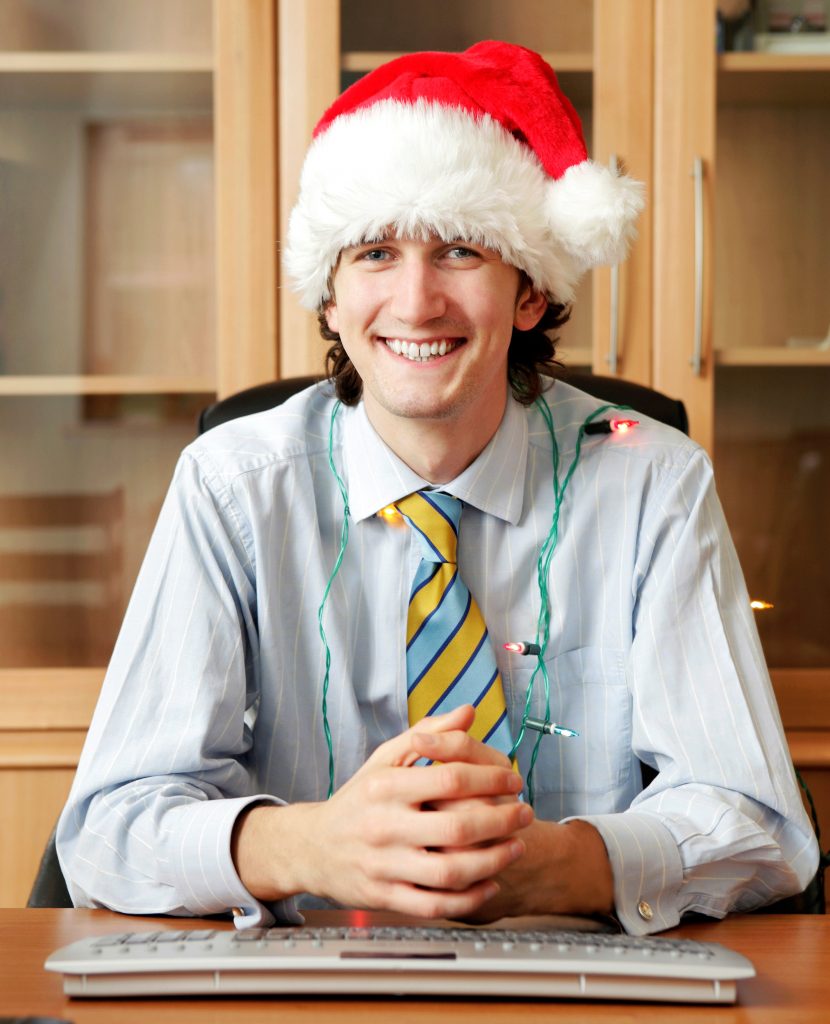 Chanukah, Christmas and Kwanzaa are celebrations that remind us to be thoughtful and more generous. It's also a time when many people are inspired (or obligated) to be more sociable. This is also true when it comes to the annual holiday work party, where standard 'business casual' attire, suits and blouses, might be replaced with snowflake, elf, or Rudolph sweaters. Thankfully, more organizations are realizing that not all employees celebrate the same holidays and they are becoming increasingly aware of and sensitive to the idea of diversity among staff and their habits. Similarly, more workplaces are acknowledging that not everyone equates festivities and parties with alcohol.
Recently, I wrote about addictions in the workplace. It's such a prevalent problem that odds are good that many of us are working with people who are coping with an addiction. During the holiday season, it's worth acknowledging that this time of year can be a complicated and difficult time for people who are in recovery and/or still struggling with their addictions.
Over the past years, I've also written about inclusion in the workplace (e.g., organizational values and 'covering' at work). While many organizations are becoming more diverse with respect to gender, race, ethnicity, religion, disability, etc. a good number of environments still have a long way to go on the inclusion front. One way to be more inclusive during the holiday season is to be aware that some people don't consume alcohol because of their Christian or Muslim beliefs and practices.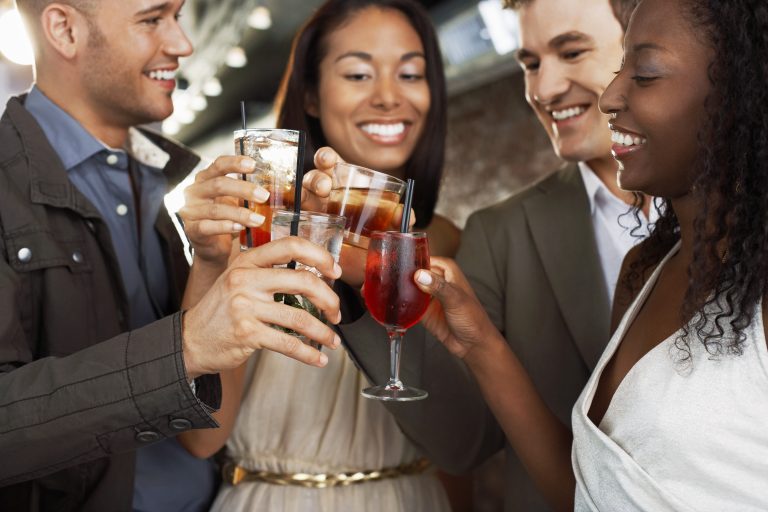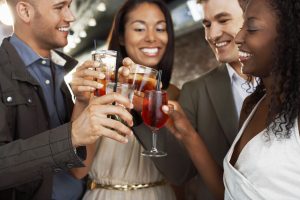 The annual holiday work party can be extremely stressful for some people.  It's no surprise that there might be some employees who would prefer to opt-out of attending if they expect that they will feel alienated or awkward during these celebrations. In addition, there are others who deal with social anxiety and/or discomfort in large group settings and may use substances like alcohol (or cannabis) to get them through informal gatherings. If alcohol is readily available, they could overindulge to cope with these anxieties to the point of intoxication. This is another issue that could arise during holiday work parties and should be considered.
Luncheons, banquets, holiday mixers and office parties are often synonymous with the proverbial punchbowl, or a raised wine glass for a toast. Amid this merrymaking, there is often hidden uneasiness that's taking the fun out of the occasion for some employees and employers.
 Here are 3 tips to keep the company party filled with cheers that everyone can enjoy
1.Have non-alcoholic beverage options
A simple and effective way to help staff who want to avoid alcohol (e.g., pregnant women, people honouring their religious beliefs, those in recovery, etc.) is to offer non-alcoholic beverages so that everyone can hold up a glass for a toast. Some establishments, including the Rideau Club, feature mocktails that look like fancy adult cocktails but don't include alcohol. In my experience, this considerate touch makes people feel much more welcome and at ease.
Offering plenty of food, water, and soft drinks is another way to place less emphasis on alcohol. This will also curb any chance for an employee to overindulge and regret their behaviour the next day.
2.Quality versus quantity
An effective way to make sure booze isn't the highlight of your holiday event is to order and serve a conservative volume of alcohol. Consider trying to limit the amount that is served to each person via drink tickets or hand stamps. If the event is being held in a hall and there is an open bar, limit the hours of the bar's operation. And if dinner is served, perhaps make that a time when servers can only provide one glass of alcohol per person. The focus should be more about the quality of food and beverage pairing, rather than the quantity of alcohol that's available for staff's consumption.
3.Veto the vino and other alcohol altogether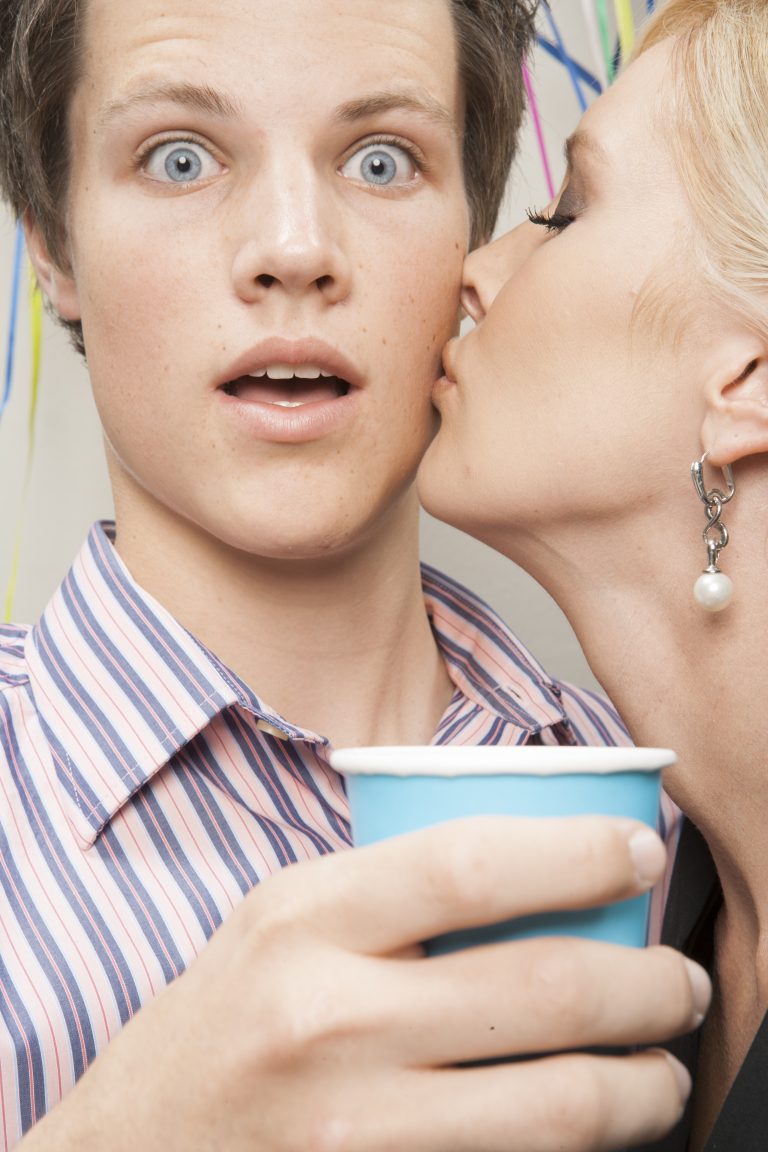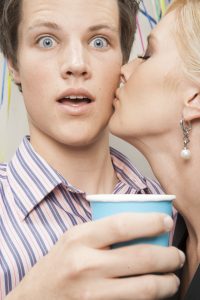 Some may find this an extreme measure, but businesses large and small are following this 'dry' trend during office work gatherings. Whether it's a holiday bash at a fancy banquet or a simple company picnic where employees bring their spouses and kids, more and more organizations are just not serving alcohol to their staff. This helps manage costs and it also manages many of the potential risks that go along with alcohol (e.g., alienation of staff who avoid alcohol for religious or recovery reasons, drunk driving, and sexual misconduct that may happen when people are less inhibited, etc.).
If you'd like to discuss any of the issues raised in this blog post I invite you to contact me privately by phone (I offer a no-obligation, free 15-minute initial phone consultation), email, Twitter, LinkedIn, or Facebook.
More than career coaching, it's career psychology®.
I/O Advisory Services – Building Resilient Careers and Organizations.™
Easily share this article using any of the social media icons below.