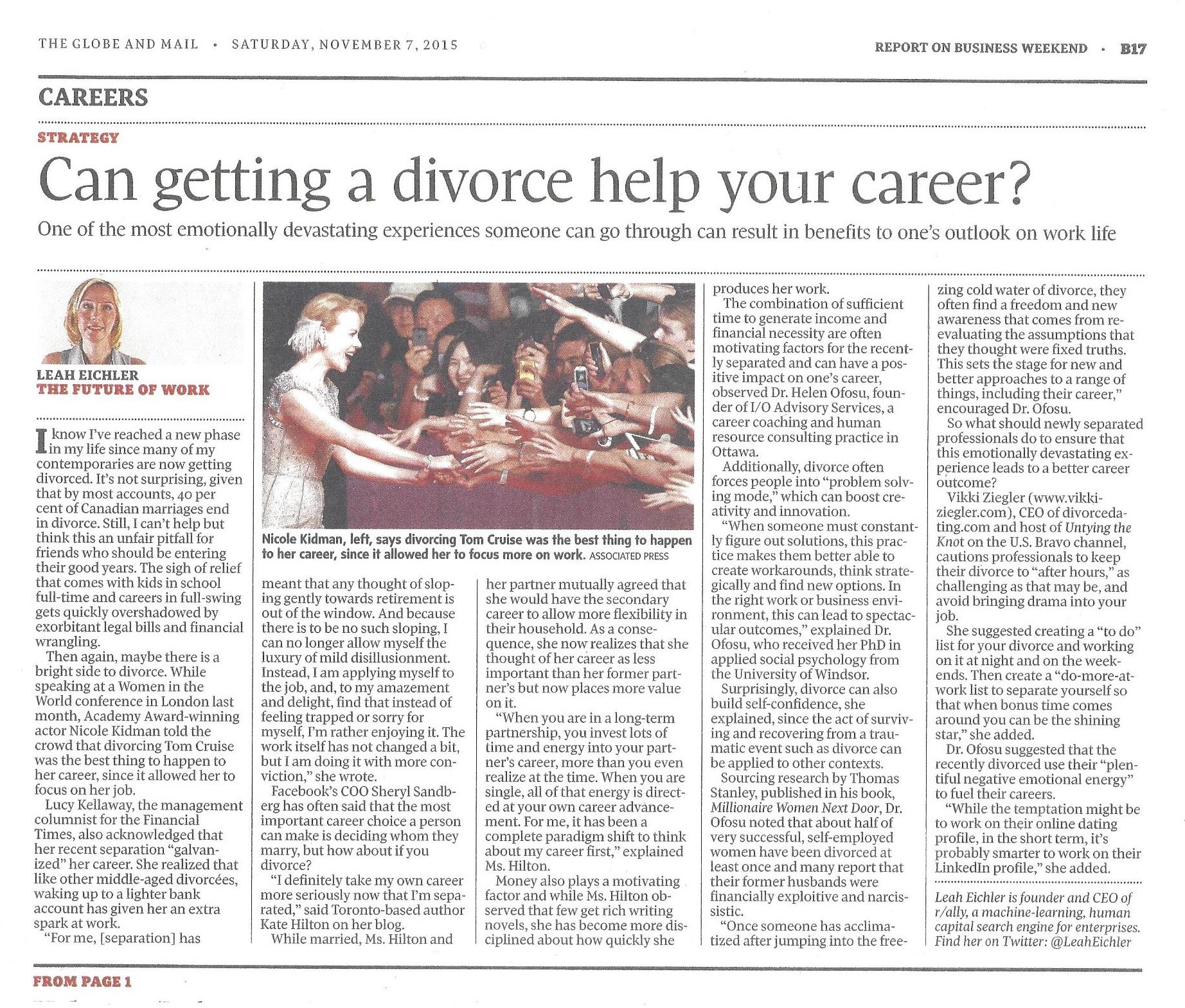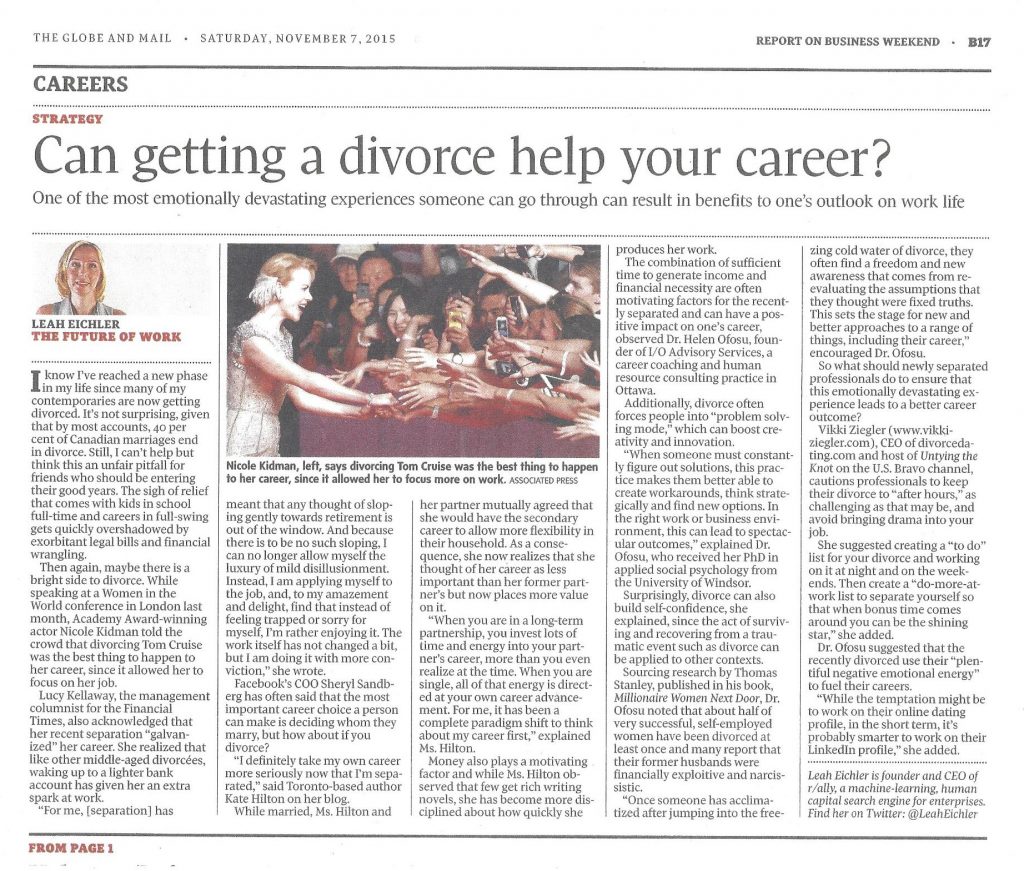 A while back I wrote about career coaching within the context of a separation or divorce (click here to see that post).
It's a challenging time when most people re-evaluate many aspects of their lives. This reevaluation sometimes leads to additional changes. More recently,  I wrote a second article on this topic with a focus on the workplace implications of divorce.
Here's an encouraging article from the November 6, 2015,  Globe Careers section, Report on Business, Globe and Mail on the question: Can getting a divorce help your career? I was pleased to share my ideas on this question with columnist Leah Eichler. The full text of the article can be read here.
If you or someone you know is concerned about their career following a divorce, please share this story with them. Contact me by email, phone, or via direct message on Twitter, LinkedIn, or Facebook.
More than career coaching, it's career psychology®.
I/O Advisory Services – Building Resilient Careers and Organizations.™
Easily share this article using any of the social media icons below.