Building Resilient Careers and Organizations.
I/O Psychology is the scientific study of human behaviour in the workplace.
Get in touch today to find out how we can help you build a better career or a stronger organization.
Contact Dr. Helen Now
Contact I/O Advisory Services for Career, HR & Related Professional Services
Our Office
I/O Advisory Services
Ottawa, Ontario, Canada
Phone: 613.424.8689
Toll-Free: 1.888.878.8861
Email:
helen@ioadvisory.com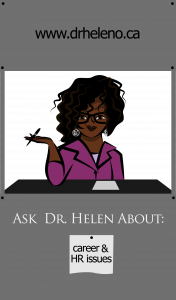 Get in Touch with I/O Advisory Services Today
Want to chat about career-related challenges? Please feel free to get in touch via email, phone, Twitter, Facebook, LinkedIn, Instagram, or Skype/FaceTime.
I offer a confidential, free 15-minute initial phone consultation with no obligation. We can also discuss HR-related challenges. I'd love to be able to help.
In some urgent career or HR-related situations, information-by-the-minute via the Magnifi app is a very practical option.
Please call or send email to helen@ioadvisory.com if you'd like more information about:
Human Resources (HR) services, especially the assessment of job applicants (i.e., during hiring and/or promotion processes), for businesses, the public sector, or non-profit organization
Assessment and development of leadership skills and competencies
Some aspects of start-up business coaching
Inviting Dr. Helen Ofosu to be a guest speaker/presenter at an event
Other career-oriented or HR-related services
Media inquiries