Building Resilient Careers and Organizations.
I/O Psychology is the scientific study of human behaviour in the workplace.
Get in touch today to find out how we can help you build a better career or a stronger organization.
Contact Dr. Helen Now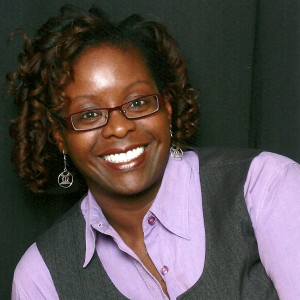 Dr. Helen Ofosu has 20 years of experience using Industrial / Organizational Psychology in the business and government sectors. Dr. Ofosu brings her vast knowledge, sensitivity, and special brand of humour to her career consultations, business, and government clients, and her presentations and speaking engagements. Part of what makes these advisory services powerful and unique is that they all grounded in Industrial / Organizational (I/O) Psychology. Click here for a short explanation of why she favours this approach.
She completed her undergraduate studies at McMaster University and earned her Ph.D. in Industrial / Organizational (I/O) Psychology from the University of Windsor. In addition to Career Coaching / Career Counselling, Dr. Ofosu's specialties include: developing hiring processes that allow employers to understand what job candidates can actually do rather than relying only on what candidates say during interviews. This is based on evaluating competencies (e.g., soft skills) in addition to knowledge and experience. Dr. Ofosu is skilled at the assessment and development of leadership skills, developing and delivering training, change management, succession planning, and diversity/inclusion issues. Dr. Helen Ofosu has also developed expertise in using human resources (HR) and psychology as part of an organization's risk management strategy. She helps organizations minimize the risks of cyber and other insider threats. She recognizes that many companies and organizations are concerned about cybersecurity. In this article, she asks "Is Cyber Security Alone Ever Enough?" to highlight the fact that this exclusive focus on cybersecurity is incomplete. In this second article, she explains how Corporate Security Hinges on its People and the vulnerabilities that are due to insider threats. Most recently, she was an invited guest on Scott Wright and Tom Eston's Shared Security Podcast to talk about various aspects of this issue. S
he's also discussed strategies for using HR and psychology to prevent insider threats on The Insider Threat Podcast. For the past 5 years, Dr. Helen Ofosu has maintained a blog where she's written over 150 articles about career development, career management, and HR-related issues.
In her practice, Dr. Helen Ofosu leverages her 20,000+ of hours of professional experience to help individuals improve their careers and their lives. Dr. Ofosu has worked in three Canadian federal government departments (the Public Service Commission; the Department of Foreign Affairs and International Trade; and the Department of National Defense) developing and using structured interviews, role plays, simulations, other competency and behaviourally-based assessment tools, and online testing. This experience allows her to share insights that help her public sector clients with their own career management, human resources issues, and transitions into the private sector.
AWARDS
Her work has been recognized with three national awards (the Head of the Public Service Award, the Public Service Award of Excellence, and the President of the Public Service Commission Award) has been used by hiring managers to identify talented job candidates across a range of occupations.
She has private sector HR Consulting experience in the legal, advertising/branding, logistics, real estate, entertainment, sports/leisure, and arts industries, including experience in launching businesses. Her career coaching insights on careers following separation/divorce have been featured in Globe Careers, Report on Business, Globe and Mail. Her ideas on career transitions for members of the military who are contemplating their career options as a civilian been featured in Esprit de Corps magazine. She's also discussed corporate and personal apologies on the Yahoo Canada website.  Her parenting opinions have been featured in Parents Canada magazine.
Additional information about
Dr. Ofosu, including recommendations, may be found on her LinkedIn profile. You can read online reviews and testimonials about her services on Google and LinkedIn (some other reviews are also available on Yelp, 411.ca, and Yellow Pages).
Dr. Ofosu is an active member of Zonta International and served as the VP of the Zonta Club of Ottawa in 2015 and 2016. In January 2017, she became the VP of the Zonta eClub of Canada. Members of Zonta are executives or professionals in a recognized business, institution, or profession who support the objectives of Zonta. Founded in 1919, Zonta International is a global organization of people working together to advance the status of women worldwide through service and advocacy. Zonta has a long tradition in Canada. The Zonta Club of Toronto was chartered in 1927.