Building Resilient Careers and Organizations.™
I/O Psychology is the scientific study of human behaviour in the workplace.
Get in touch today to find out how we can help you build a better career or a stronger organization.
Looking for solid advice and services for your sensitive career or HR-related problem? With her PhD in Work and Business Psychology, 20 years of relevant professional and 'lived' experience, plus her willingness and ability to think differently, Dr. Helen is hard to beat. Get the excellent results you deserve.
Contact Us
HR Consulting for Business
Advice for Better and More Inclusive Hiring
If you've hired staff in the past and you've been disappointed by the way things worked out, then you're in the right place for unique and practical human resources / HR Services. Don't just rely on what people say they can do during an interview, get additional insights into what a candidate can actually deliver on the job.
Now that the spotlight is on the various ways that systemic discrimination is creating problems in most workplaces, I'm reminding my clients that I am a specialist at creating bias-free hiring and promotion processes. I've been developing this nuanced skill for over 20 years. I can help adapt your organization's approach to screening, recruiting, hiring, promoting and developing qualified Black, Indigenous, and other people of colour/racialized (BIPOC) candidates.
Most business owners and HR professionals do a good job of evaluating the knowledge and experience that are required to do the job. The problem is that in practice, what separates great employees from mediocre ones isn't knowledge – it's how they apply that knowledge. In other words, knowledge is "what" people know but competencies or "soft skills" affect "how" they apply that knowledge.
Dr. Ofosu can work with you to quickly identify the key skills and competencies that you need from your next hire. Dr. Ofosu is a specialist at measuring human behaviour within the context of work. Once you know what to look for, she can create a Structured Interview and Interview Scoring Guidelines to help you select an effective new employee. She can also provide you with advice for conducting useful Reference Checks. If you already have Interview and Reference Check materials, she can provide advice to improve your hiring tools and make them more powerful and effective. Dr. Ofosu also has practical ideas regarding personnel security that are easy to implement.
End the expensive and time-consuming cycle of "Hire, Train, then Fire" and replace it with "Hire, Train, then Retain" which is much better for your bottom line and for your company.
Employee and Leadership Development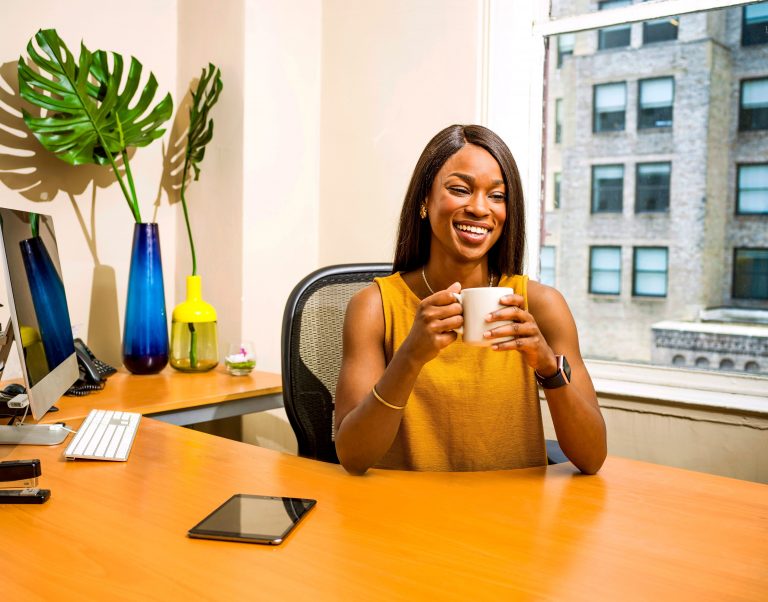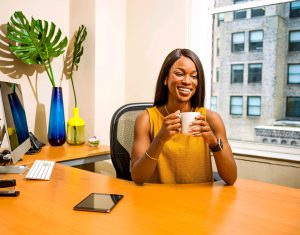 Many business owners and executives are starting to recognize the importance of the development of their human capital as a strategic and essential differentiator. If you or your company are interested in taking stock of the leadership strengths and weaknesses of employees and taking steps to develop stronger leadership then Dr. Ofosu's HR Services may become your secret weapon. Learn how improved leadership at all levels of your organization can improve your bottom line. Leadership and executive assessments and coaching based on I/O psychology is a powerful tool for your organization.
Conflict Resolution and Related Coaching
The modern workplace is often a complicated place due to changes associated with technology, diversity, and inclusion. The challenges associated with these issues can have unintended consequences – including conflict and harassment/bullying. These sensitive issues can be handled using unique HR Services – a combination of facilitated conflict management interventions and career coaching/professional development and/or executive coaching for the people involved. I call this Holistic HR Services. Get in touch today via phone or email for details.
The Role of HR in Risk Management
Over the past years, companies and other organizations have invested considerable effort and money in technical ways to protect their data and intellectual property (IP). Cybersecurity is a real concern and a true necessity. With that said, focusing on IT solutions to solve these problems is like locking the front door but leaving the back door and windows wide open (read her recent magazine article on this topic here). As a result of her past work in top secret / highly classified work environments and her more recent work and research, Dr. Ofosu has developed many practical but non-technical ways to protect data and IP. Here's a snapshot of the problem in her article "Is Cyber Security Alone Ever Enough?" and in her guest appearances on the Insider Threat Podcast and the Shared Security Podcast. To discuss this area further, please contact Dr. Ofosu by phone or email.
Confidential Employee Surveys
From time to time, smart and proactive executives should conduct a confidential employee survey. This is similar to a health check or status update of your organization to understand what's working, what's not working, hidden issues, and/or problems. When productivity is flat or reduced, or when absenteeism and/or turnover are becoming common, you need to get to the root cause. Not asking, and therefore, not knowing is rarely a smart option. There are times when it's simply too expensive to ignore quiet, simmering problems. One challenge is that most employees are reluctant to participate in employee surveys because they don't trust that their answers will remain anonymous.
When you need to get a very high response rate (i.e., 85% or more of all employees) and you need to get honest answers, I have a solution. I can conduct confidential employee surveys on tablets that are not web-enabled. Your employees won't have to worry about their answers being traced back to their corporate email address, an IP address, or any other identifiable features/marks on paper forms. Employees' answers are completely private and anonymous. Employees' answers are collected on tablets and the information is combined offline. Then, I can analyze the results and report them in a way that does not allow attribution – answers cannot be traced back to individual employees. Issues that are reported in the survey can be addressed using strategies and interventions that I custom design to resolve the problems.
Phone Anxiety / Phone Phobia
Training-Based Solutions to Resolve Phone Anxiety – Many people use their phones for everything except talking. A significant number of employees physically struggle to talk on the phone. This is having a negative impact on their performance, engagement, career progression and their productivity. Many businesses are eligible to receive training grants of up to $10,000 per employee through the Canada – Ontario Job Grants.
These short-term HR services are completely customizable. Call 613-424-8689 or 1-888-878-8861 or send email to helen@ioadvisory.com today to get access to as little or as much help as you need to meet your hiring and capacity-building goals.